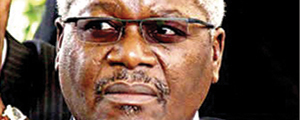 MUTORASHANGA — In a rare climbdown, businessman-cum-farmer Frederick Mtanda, who at the weekend evicted five families from his Winray Farm in Mutorashanga, Mashonaland West, for their "political activism", has given in to political pressure and allowed the evictees back to their houses at the farm compound.
REPORT BY OWN CORRESPONDENT
Mtanda, who is chairman of struggling Caps Holdings, told NewsDay that politicians from both Zanu PF and MDC-T had engaged him to resolve the dispute pitting him and his former employees in an amicable manner.
"The matter has been temporarily settled after politicians from both Zanu PF and MDC-T approached me and asked me to let these families back to the farm compound," he said. "I understood their point that the evictions would not paint a good picture of the political situation in the country in light of the impending elections set for July 31. Already a Sadc observer team is in the country and the evictions were not in the best of our interests."
Mtanda on Sunday ejected families of aspiring MDC-T Ward 14 councillor Sabastine Mawara, Zvimba North district chairman Chrispen Zwalipenga, ward chairman Osron Tavengwa, district elections director Eliah Sawa and another unidentified official. The families went on to spend two nights in the open.
Mtanda said the evictions were spawned by Zanu PF elements who accused him of harbouring opposition activists at his farm and plotting Local Government minister Ignatius Chombo's electoral defeat in the Zvimba North parliamentary race in which he is contesting against his estranged wife Marian and MDC-T's Abigail Sauti.
Mtanda said the same alleged MDC-T activists, whom he fired from work in 2010, sought protection from Chombo when he was on the verge of evicting them for being "ringleaders" of a crippling strike at the farm three years ago.