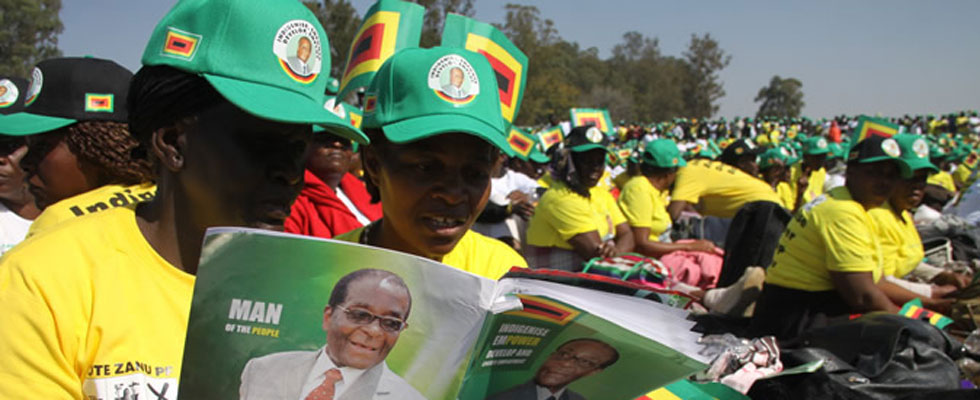 MASVINGO — Hundreds of Zanu PF supporters who were bussed to President Robert Mugabe's star rally in Mucheke on Thursday had to spend the cold night in the open and on empty tummies after the lorries that had brought them to Masvingo failed to take them back home.
Report by Tatenda Chitagu
The stranded party supporters had to make bonfires inside Mucheke Stadium and at the nearby Mucheke bus terminus to keep themselves warm during the night. Zanu PF provincial chairman Lovemore Matuke confirmed the development yesterday, saying this had been caused by a mechanical fault on one of the lorries used to transport them.
"The braking system of the vehicle they had come in had failed so we wanted to make sure that they did not travel in a defective vehicle. It was later sorted out," Matuke said.
Matuke, however, insisted that nobody slept outside, saying the vehicle was fixed late in the night and everybody was taken back to their respective homes.
"The vehicle was taken to the garage and mechanics only sorted it out at around 11pm and that is when our party supporters were then taken back," Matuke said.
But riled supporters, shivering due to the wintry nights, told NewsDay that they had slept outside.
When NewsDay visited the area yesterday morning, some lorries were still picking up the party supporters to their respective homes.
Narrating their ordeal, the distraught Zanu PF supporters expressed anger at being frog-marched to the rally and later dumped in the chilly weather.
"We were just told that everyone had to go as transport and food were already organised, and so we complied out of fear. We were picked up at around 6am and when we were at the venue, we were told not to leave.
"The rally ended at around 2pm, but we were not given anything to eat. We were then dumped and the lorries that ferried us here were nowhere to be seen. We had no money, so we just slept on empty stomachs, after being promised that transport would only be available the following day (yesterday morning)," said a supporter from Gutu who refused to be identified for fear of reprisal.