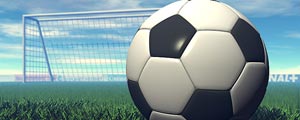 MOLEPOLOLE — Zambia will take the advantage of an away goal into the second leg after they played out a 1-1 draw against Botswana in the first leg of the African Nations Championship (Chan) first round football qualification match played at Molepolole Sports Complex on Saturday.
Supersport
Zambia played the second half with 10 men after Alex N'gonga was sent off for a second bookable offence in the 56th minute.
Zambia started the match much more purposefully and won the first corner kick as early as the first minute. The visitors had several chances from set pieces inside Botswana's half, but failed to turn any of them into goals.
Fackson Kapumbu had a chance to put Zambia in front from a kick just outside Botswana's area, but his effort dipped late and missed the cross bar by inches.
Jackie Mothatego and Moemedi Moatlhaping had the best chances for Botswana in the first half.
Moses Phiri who came on for Bonwell Mwape in the 35th minute had his shot on target saved by Micheal Pepukani in the 44th minute as the two sides settled for a goalless first half.  In the second half, Botswana had chances to break the deadlock through Jackie Mothatego who headed wide from inside the box and Moemedi Motlhaping whose effort at the top of the box went over and wide.
With the advantage of an extra man, Botswana enjoyed a larger percentage of possession, but it was Zambia who broke the deadlock in the 78th minute when Festus Mbewe took advantage of Mompati Thuma's defensive lapse to slot the ball pass Pepukani who had come out to narrow the gap.
However, the hosts equalised four minutes later when Lemponye Tshireletso fired his effort from a free kick into the bottom right corner of Munyau's goal.
Botswana were on top in the final stages of the match, but Zambia held for the match to finish with a goal apiece.
Coach Herve Renard was satisfied with the result.
"It is a good result especially playing on an artificial pitch, but my boys would have done better if they had kept their concentration," Renard said.
The return match will be played at the Levy Mwanawasa Stadium on August 3.