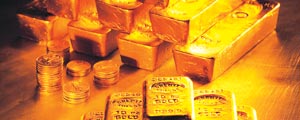 A UNIT of Australia Stock Exchange listed Prospect Resources has invested in Zimbabwe's gold mining sector after the Zimbabwe Investment Authority approved the acquisition of a majority shareholding of local exploration company.
Acting Business Editor
The company yesterday announced that it had acquired a 70% stake in a gold exploration company which owns 100% of Bushtick Gold project of Esigodini and has the right to explore and mine at Penhalonga Gold Project amid plans to raise A$4,5m from a strategic investor.
The deal, the company announced, complies with indigenisation and empowerment regulations compelling foreign-owned companies operating in Zimbabwe to sell 51% stakes to locals.
Prospect also announced that it has also received strong support from strategic investors, including Blumont of Singapore.
"Mineral explorer Prospect Resources Limited (ASX: PSC) (Prospect or the Company) is pleased to announce that its 100% owned UK subsidiary (Prospect UK) has subscribed for new shares to the value of US$50 000 representing 70% of Hawkmoth Mining and Exploration (Pvt) Limited (HME)," the company announced.
"HME has entered into a senior exploration and mining agreement, providing HME the right to explore and mine the historic Bushtick Gold Mine and surrounding acreage including tailings dumps.
"The right to explore outside of the tailings dumps is subject to receipt of a special mining grant (special mining grant has been lodged for approval by the relevant government department). In consideration for these rights, HME has agreed to pay an upfront fee of $50 000, and a 5% royalty of net gold revenues. HME must fund a feasibility study and reach a decision to mine within five years and pay an annual prospecting fee of $50 000 until royalties become payable."
The two Zimbabwe gold projects, the company said, were historical producers of high-grade gold. Statistics show that Bushtick produced approximately 470 000oz gold at 5,4g/t cut-off until closure in 1950 while Penhalonga produced approximately 185 000oz of gold at 11g/t cut-off until closure in 1943.
"HME has also acquired 100% of the share capital of Coldawn Investments (Pvt) Limited (Coldawn), which owns 100% of the tenements comprising the Penhalonga Gold Project, in consideration for US$20 000 and a commitment (up to five years) to fund exploration up to completion of a feasibility study to produce 25,000 oz of gold per annum for a period of 10 years," further reads statement.
"(The) 70% ownership structure is approved by the Zimbabwe Investment Authority and is compliant with Zimbabwe indigenisation legislation.
Financing brings key strategic relationships, including Blumont of Singapore, while subscription agreements signed to raise A$4,5million, conditional on shareholder approval."
The mining sector is Zimbabwe's largest foreign currency earner with platinum and gold driving the sector.
Experts say small scale gold miners have been in recent years critical in driving bullion output although major mining companies continue to account for the bulk of the output.