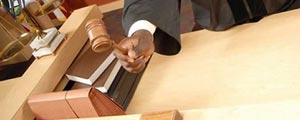 A HARARE businesswoman's bid to make rich pickings out of her ex-lover hit a brickwall on Thursday after the court trimmed her $2 020 monthly maintenance claim to $70 per month.
Report by Feluna Nleya
Mercy Mushaninga, who runs an Internet café in the city, had taken her former boyfriend Robson Zimbudzi to the Civil Court demanding maintenance for their eight-year-old child.
Mushaninga claimed $750 was for rentals, $550 for groceries, $250 for her maid, $20 for medical expenses, $433 for school fees, $83 for clothing and $100 for other incidentals.
However, Zimbudzi, who works for a safari company, said he could not afford Mushaninga's claims from his $550 monthly earnings.
"I can't afford the money she is asking for. I have a wife at home with two children who are also under my care," Zimbudzi said.
But Mushaninga said Zimbudzi earned $3 500 per month and insisted that he had the capacity to pay the money.
"He also owns a haulage truck which has a contract with Hwange Colliery Company which makes $700 in two days," she told the court. Zimbudzi, however, quashed the claim saying the truck had been wrecked in a road accident.
Magistrate Rekinah Dzikiti ordered Zimbudzi to pay $70 per month and told Mushaninga that the money could only be varied if she brought evidence that he earned a higher figure than the one he provided in court.