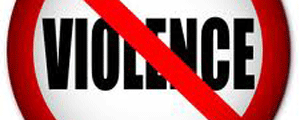 THE Joint Monitoring and Implementation Committee (Jomic) co–chairpersons yesterday implored supporters of their political parties to shun violence and preach the gospel of peace, which they said would create the conducive atmosphere for development in the country. Report by Phillip Chidavaenzi
The co–chairpersons — Amos Midzi (Zanu PF), Tichaona Munyanyi (MDC-T) and Trynos Mgutshini (MDC) — were speaking at a Jomic meeting for Harare province.
Midzi said it was important to establish a culture of peace in the country to engender a sense of belonging in all Zimbabweans and implored leaders to lead by example.
"We must work together. We want all Zimbabweans to enjoy peace, whether in politics or in their businesses. We are all leaders regardless of a political parties and we should share with all our members what we would have agreed upon at these meetings," he said.
Munyanyi, who is the acting co–chair for the MDC-T, said it was important for Jomic to be pro–active through demonstration of the peace it was calling for.
Munyanyi, who is also the party's organising secretary for MDC-T Harare province, said Jomic should adhere to its obligation of eradicating violence.
"Jomic should walk the talk. It will be useless for us to come here and call for peace and then we go back to our communities and promote violence," he said.
Mgutshini told the meeting that there was no need to fight and stressed the importance of spreading the message of peace until it cascaded to the grassroots.
"If there is violence, there will be no progress and peace. As we head towards elections, let us not incite violence, but preach peace," Mgutshini said.
He implored the nation to ensure that the peaceful atmosphere during the constitutional referendum held on March 16 should prevail during elections.