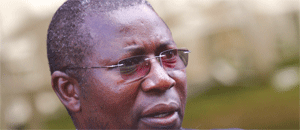 GOVERNMENT is this month expected to announce the winning bid of a 100 megawatts (MW) solar project expected to ease the country's perennial power crisis, a government official has said.
Report by Tarisai Mandizha
The Solar plant project is expected to be set in Zvishavane and Gwanda.
"We are not allocating any funding towards the project, but we have proposed that it can be funded by an independent power producer," Energy and Power Development minister Elton Mangoma said.
Mangoma said once the solar project is in place, the independent power plants will be able to supply or sell the generated power to Zesa.
Mangoma said the Rural Electrification Agency (REA) was currently floating another tender for the supply of solar lamps to the local market.
"REA is floating a tender for many solar lamps, not imported. They have to be value-additional and we can have solar lamps for not more than $10," Mangoma said.
In his 2013 National Budget, Finance minister Tendai Biti said government was prioritising power supply programmes which include Hwange and Kariba power stations, transmission and distribution network rehabilitation as well as rural electrification.
"The private sector is encouraged to support the various opportunities in the energy sector through public-private partnerships to ensure the country meets its energy needs by 2016," Biti said.
Biti added that the objective was to close the supply and demand gap which was currently at 900 MW as only 1 300 MW were being generated.