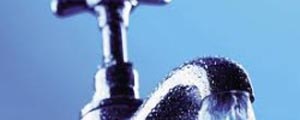 THE erratic water supply being experienced in and around Harare since last Friday is a result of serious water leakages and a shortage of water treatment chemicals, NewsDay has learnt.
Staff reporters
Most residential areas around Harare and the central business district (CBD) have been without water for the past two weeks.
The most affected areas include New Marlborough, Chadcome, Warren Park, Chitungwiza and Tynwald.
Harare mayor Muchadeyi Masunda yesterday said in the past few days, the water crisis had been exacerbated by a shortage of water treatment chemicals. However, he said the situation had since been rectified.
"The stocks of aluminium sulphate went down to alarming levels. Our main supplier is Zimphos and they had a problem with the supply of bauxite from their supplier in Mozambique, but I hear this was resolved yesterday (Monday)," Masunda said.
He said the old water piping system resulted in a lot of water leakages.
"The amount of water we are producing every day should be enough to meet the needs of the people. However, we are losing between 40% to 50% of treated water due to leakages," he said.
"To stop this problem, we need to procure pressure-reducing valves and have them installed in the water distribution system. The piping system has not been replaced in a long time and we need to lay our hands on $14 million to buy 150km worth of pipes from Turnall Fibre Cement."
Masunda said in 2009, the city replaced pipes in Harare's CBD and this had made the water situation in the area better, but for the past three days the CBD, like many other areas, was dry.
"What we need to do is go into high-density areas on a similar programme," Masunda said.
Harare Residents Trust co-coordinator Precious Shumba said Masunda should stop coming up with excuses and instead take responsibility for the water crisis.
"The only solution for the City of Harare is to admit that there is a water crisis and not to hide behind a finger. It is clear that they have failed, but they do not want to admit," Shumba said.
"They want to portray a good image when they are failing. It only shows that the matter is now beyond their control."