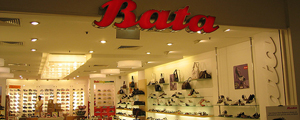 THE Embassy of the Czech Republic in Harare, in cooperation with the National Museums and Monuments of Zimbabwe has prepared a unique artistic impression of the history of the Bata Company in Zimbabwe.
Entertainment Reporter
The artworks and other artefacts will be on show at an exhibition set to open on June 10 in Mutare at the Museum. Titled Bata – 7 Decades of Success, the exhibition goes to Mutare after it was successfully held in Gweru last year.
"Only few people know how many fascinating stories come from the shoe producer, Bata. Thomas Bata's small-scale family business began in 1894 in Zlin (in the Czech Republic) and soon spread world-wide," noted the organisers of the pageant in a statement.
"Its Zimbabwe branch was established more than 70 years ago and soon involved three factories in Gweru, Kwekwe and Mutare and countless shops in virtually every Zimbabwean town."
The exhibition will showcase many important issues in the history of shoe production. Visitors of the exhibition would examine famous shoe models, historical posters and numerous photographs.