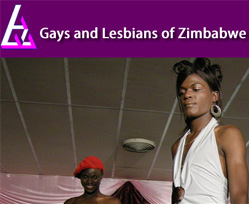 MASVINGO — President Robert Mugabe has promised hell for gays and lesbians, as well as people who rape minors if his Zanu PF party wins the upcoming elections, vowing to amend laws to give offenders life in jail sentences.
Report by Tatenda Chitagu
He said the current sentences imposed on child rapists, sodomisers and paedophiles were too lenient. Speaking at the Roman Catholic Church-run Bondolfi Teachers' College's graduation ceremony and Golden Jubilee celebrations yesterday, Mugabe said he regretted why such practices continue to happen in the country.
"We do not have a culture of men marrying men or women marrying women. We cannot accept it, no, no, no. These things are taboo in our society," said Mugabe.
"Some rape minors they are entrusted with in a short space of time, maybe it is for juju. We regret this is happening, big men do it. What is getting into our society?"
Mugabe said if Zanu PF wins the upcoming general elections, he would amend the law to impose stiffer penalties for offenders.
"After the polls, we will strengthen the law and make it really punitive and bitterly punishable for such people. At the moment, they get something like three months' imprisonment.
"They should rot in jail . . . We want a nation guided by strong values, we cannot give up our values for money," he said. The Zanu PF strongman hailed the Catholic Church for resisting to recognise homosexuality.
"I am glad in the Catholic Church there is stiff resistance to homosexuality, unlike in the Anglicans in Britain where the church accepts it. Where is the church going?" he quizzed.
Mugabe has repeatedly referred to gays and lesbians as "worse than pigs and dogs".