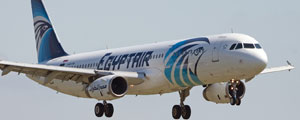 SECRETARY for Transport Communications and Infrastructure Development Munesu Munodawafa says the resumption of flights by Egypt Air will boost the country's image ahead of the forthcoming United Nations World Tourism Organisation (UNWTO) General-Assembly later this year.
Report by Tarisai Mandizha
The Egyptian Airways yesterday officially launched a new service between Harare and Cairo which is expected to resume operations in June.
The airline stopped flying into the country nine years ago.
"Naturally the return of Egypt Air comes at the right time, which signifies the improvement of the country's connectivity," Mudonawafa said at a Press conference in Harare yesterday. "The return also signifies the strengthening of the two countries' ties and naturally we see it as a forerun improvement of relationship, trade and business."
He said there was need for increased frequency by Egypt Air.
Egypt Air country manager Hamdy Elghaffar said the new service would operate between Harare and Cairo via Dar es Salaam, connecting to all Egypt Air wide networks in the Middle East, Far East and Europe.
Elghaffar said this new service came as a part of Egypt Air network expansion plan which enhances the airlines presence as a main gateway to the world.
"With the operation of four weekly flights between Harare and Cairo starting first of June 2013, Egypt Air will increase its points in Africa to 19 destinations in addition to five more destinations via its code-share agreements.
"Egypt Air customers in Harare will be able to connect to the world's top destination in Middle East , Europe, Far East and North, Mid and South America," Elghaffar said.
He added that the airline would offer new flights to and from Harare in a special opening fare structure with 20% discount.