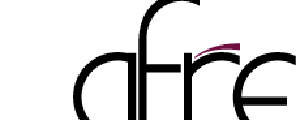 AFRICA First Renaissance Corporation (Afre) plans to launch a mobile funeral policy by the second quarter of this year as it moves to widen its product offering and revenue streams.
Report by Victoria Mtomba
In an interview last week, the group's chief executive officer Douglas Hoto said at least $250 000 would be required to get the project running.
He said the company expects two million customers to have joined the product within two years.
"We expect to capture a mass market through the product. People will pay premiums through scratch cards. All mobile networks will be involved in this product. We have already secured a technical partner for the product," said Hoto.
Hoto couldn't disclose who the technical partner was.
In 2010 Afre through its subsidiary First Mutual Life entered into a partnership with Trust Co of Namibia and Econet Wireless to offer a similar service dubbed Ecolife.
The Ecolife deal was, however, cancelled following disagreements over fees between the technical partner and Econet, leaving Ecolife subscribers stranded. At the time of termination of the product it is estimated 1,2 million consumers had subscribed to the product.
Meanwhile, Hoto said the group was looking for a foreign strategic partner to enable it to forge ahead as a company.
"We are looking for a strategic partner and something will be pursued in the course of this year," he said.
Afre posted a profit after tax of $13,4 million for the year ended December 31, 2012 from $1 million during the same period last year. Total revenue during the 12 month period was $95,8 million.
The group recorded a gross premium written of $88,5 million due to improved performance of the health insurance business and short term businesses. Rental income was up by 9,1% to $7,3 million from $6,7 million.
Afre subsidiaries include Pearl Properties, First Mutual Life Assurance Company, FMRE Life & Health and FMRE Property Casualty Zimbabwe and Botswana.
Related Topics