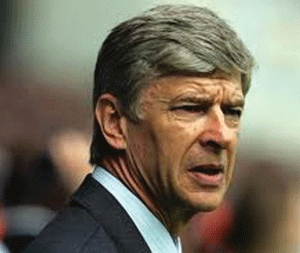 LONDON — Arsenal boss Arsene Wenger admitted his side would struggle to claim a top-four Premier League place after their 2-1 defeat at rivals Tottenham.
BBC Sport
Arsenal are seven points behind third-placed Spurs and five behind Chelsea in fourth with 10 league games left.
"We have to fight and it will be difficult now, because we dropped points that we couldn't afford to drop," said the Frenchman. "But we will fight and we will keep our spirit."
Arsenal have not finished below Spurs in the league since 1995 and outside the top four since 1996, when they finished fifth. They are currently in their 15th consecutive season of participation in the Champions League.
However, they are 3-1 down after the first leg of their Champions League tie against Bayern Munich in London with the return on 12 March in Germany.
And their hopes of hopes of qualifying for European football's elite competition via a top-four finish suffered at White Hart Lane, where the Gunners were punished for a spell of poor defending late in the first half.
Gareth Bale and Aaron Lennon capitalised to score twice for Spurs in the space of three first-half minutes.
Per Mertesacker's header went in off Bale to give Arsenal hope after the break, but Tottenham held on for a vital three points.
"That was very important," said Spurs boss Andre Villas-Boas. "It meant a lot for our fans — we wanted to get this one over Arsenal and create a distance between us.
"Seven points is not big enough in the Premier League, because this time last year Arsenal came back (from a similar deficit).
"We aim to continue doing well, but we have difficult fixtures coming up against Manchester City and Liverpool. We will try to push on and qualify for the Champions League."