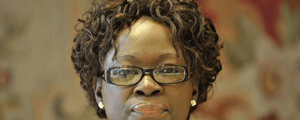 CIVIL society groups have condemned the continued harassment and criminalisation of human rights defenders by the police and warned that the trend may get worse as election dates draw closer.
Staff Reporter
In a statement, the Civil Society Organisations (CSO), an umbrella body for civic groups operating in Zimbabwe, appealed for the intervention of the Southern African Development Community and African Union to stop the persecution of its members.
"We are convinced that these concerted attempts to criminalise and discredit our interventions in communities are wholly associated with the impending elections," reads part of the statement.
"We thus call upon the Southern African Development Community, as guarantors of the coalition government and in line with its earlier summit resolutions and the African Union to exhort the government of Zimbabwe to allow CSOs in Zimbabwe to operate without being criminalised, intimidated and harassed as key prerequisites for the holding of free and fair.
"We therefore call upon the inclusive government of Zimbabwe to immediately cease the harassment and criminalisation of CSOs and urgently take measures to ensure the protection of human rights defenders."
Of late, several human rights defenders have been arrested or had their properties searched by the police.
On Friday, Zimbabwe Peace Project director Jestina Mukoko was charged with contravening the Private Voluntary Organisations Act, the Broadcasting Services Act and the Customs and Excise Act.
Police last month vowed to clamp down on civic groups accusing them of posing a serious security threat.