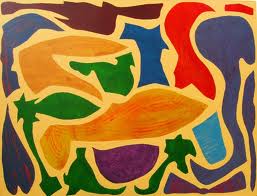 FOLLOWING a successful run in the previous year which saw the engagement of various international artists and exhibitors, First Floor Gallery will open the 2013 calendar with an exhibition entitled Chiso. Entertainment Reporter
The exhibition, which will officially open today, is a collaboration of young artists from various mediums including photography, sculpture and print, among others.
In an interview with NewsDay, First Floor Gallery marketing director Marcus Gora said Chiso (which means face) is the first point of recognition.
"The face is almost always the first point of recognition for a person. Before we know the inner person we see the face," said Gora.
"How we see and what we know are at the heart of Chiso – Face portrait exhibition, which will launch the 2013 season at First Floor Gallery Harare."
He said the project was meant to challenge young artists to take up exhibition space.
"We challenged a group of young artists to work in their chosen medium to portray an important person in their lives and we received amazing pieces for the exhibition.
"Artists including Franlyn Dzingai, Sabina Musvati, Kresiah Mukwazhi, Mavis Tauzeni, Wycliffe Mundopa, Terrence Musekiwa, among others responded in a remarkable way," Said Gora.
"They explored this theme with photography, fashion, painting, print-making and sculpture and found objects to create an exciting exhibition." Gora said the point of the exhibition is to give artists an opportunity to explore their creativity and talent.
"A portrait is an opportunity for the artist to show a complexity of things – what they know about the person and how they feel about the person they portray.
"This exhibition also gives the audience a path towards engaging with contemporary art. Each artwork is accompanied by a photo of a person depicted as well as a brief text by the artist, telling us why they chose this person for the portrait."
Gora explained the difficulties that face contemporary art in the country. "Contemporary art can sometimes be difficult to understand. First Floor Gallery Harare, has always been working to increase public awareness and support for emerging contemporary art in Zimbabwe. This exhibition is the perfect way to open our 2013 season, which is devoted towards outreach in many different ways."