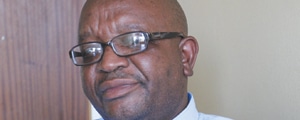 The land reform and indigenisation programmes have both advanced considerably, but not necessarily to our advantage". The statement reflects the sentiments of Emperor Hirohito when he announced to the stunned Japanese nation the end of the Second World War after two atomic bomb attacks had shown His Imperial Highness the futility of further fighting, despite the indomitable spirit of Japanese Kamikaze naval pilots. Our circumstances are of course far less dire, but the carnage on the economic landscape may be of the same proportion, with the victim count, in terms of morbidity and fatalities due to food shortage, poor water supplies and sanitation, stress and broken down healthcare services being equal to, if not proportionally higher than those of some combatants from the Second World War. Column by Tapiwa Nyandoro
Already the recent national Census figures show a fall in the population of some regions, and generally a very low fertility rate, statistics more at home in a beleaguered nation. Not even during the height of the liberation war were the socio-economic indices so damning to those in positions of power. With the elections around the corner; will the new state President, the nation's first constable and change agent-in-chief have the vision and courage to follow the Japanese Emperor in signaling an end to self destructive policies, and embarking on change management, like the one that saw Japan literally rise from ashes to economically achieve what it had failed to do militarily?
As to what changes need to be brought to the land reform program to make it work for the nation and the beneficiaries of the land reform programme, who find themselves asset rich but cash poor, Ben Cousins director and founder of South Africa's Institute of Poverty, Land and Agriculture Studies (PLAAS) blamed the largely failing land reform process in South Africa on what he called the "five Ps".
The lack of Political will to make the process work. Cousins feels the politicians pull out the land card at elections. In Zimbabwe's case, with the debt to former owners unsettled, and new owners effectively disempowered by lack of free hold titles, the politician in power remains the King. The nation's Medium Term Plan and the Industrial Development Policy (2012 t0 2016) both recognise this weakness, but there seems to be no political will to remove the subject from the political agenda. The same applies to the policy of indigenisation; if it is at all genuine, why not start with State-owned enterprises or portions thereof. Hwange Power Station for example could be put into a Special Purpose Vehicle, Engineers and Workers advanced shares for which they will pay from dividends and trade in only after a specified period of service? The SPV would also allow Government to retain a golden share besides allowing the new entity to list on the ZSE and JSE to raise capital in an Initial Public Offering (IPO) for refurbishment and expansion. Air Zimbabwe is another story where wages owed to workers could be converted into a shareholding. But such initiatives benefit the common men instead of the political elite and lack the divisive, divertive and illusionary political and emotional capital that accrues from a xenophobic nationalistic platform. Poor Planning. There was absolutely no project planning that went into our land reform programme. The issue of the sources of capital and markets, key to a sustainable land reform programme, were ignored. Rather than providing assets that would enable people to become active participants in the economy, on aggregate jobs were largely lost and poverty deepened. The same scenario repeats itself with the indigenisation policy. Mining is a capital intensive industry. How are we to increase production beyond the organic level, if the empowered indigenous people have no capital to follow their rights, and thus maintain the legal 51% shareholding? The policy, rather inadvertently puts brakes, not only to FDI, especially on Greenfield endeavors, but also to rapid, production driven, mining industry growth. It would be foolish to suppose that the Policy Makers are still unaware of this cul-de-sac that poor planning has driven the nation into. Now what is needed is transformational leadership for a policy change, enabling industrial and economic planners to begin afresh on a clean slate. Lack of post-settlement support. The lack of post-settlement support, including training via agriculture extension services, and access to markets has seen settlers move mostly into tobacco farming, where markets are easily accessible, and away from food crops, where the Grain Marketing Board is notorious for late payments. Productivity per hectare has fallen and continues to be extremely low whilst the use of technology has deteriorated. Demand is also extremely weak locally and regionally, with a focused export oriented approach, co-coordinated centrally, being likely the most viable option. "Pre-conceptions", Cousins continued, "that agriculture has to be large-scale has also hampered progress". He believes small scale agriculture can also be viable, provided I suppose the necessary support services in terms of technology, access to markets and capital are assured. The vaunted Brazilian Chicken industry that has plucked the feathers from the Zimbabwean and South African Chicken industries is run by small-scale chicken farmers, though with access to cheap capital, technology, stock feeds, transport, power and large foreign and domestic demand / markets. The conventional consensus is however bigger enterprises, and hence economies of scale, as shown by Brazil's agrarian reform, is the way to go. Freehold titles, even for the smaller A1 farms and communal lands would allow market forces to determine ideal farm sizes whilst unlocking value for the owners, besides freeing them from the clutches of politicians. Communal Property Associations, in Zimbabwe's case largely informal, formed to hold and manage immovable property, such as irrigation infrastructure and barns to cure tobacco, "were started problematically and function (if at all) problematically".
Going forward, land should be leased, for a fee around 2% to 3 % of its commercial value per annum, to interested farmers on a trial lease period. In the event of proving oneself as a competent farmer, then an outright purchase agreement funded by a suitable mortgage bond should be an option.
Legacy issues, such as compensating the disposed, as per the MTP, should also now be attended to. Otherwise the crisis continues with no leadership in sight.
Send your feedback to nyandoro.osbert1@gmail.com or feedback@newsday.co.zw