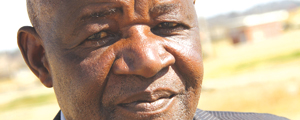 KWEKWE — Acting city treasurer Morris Mutema is almost certain to replace fired treasurer Albert Zingwe after council recommended him for the top job.
Report by Blessed Mhlanga Staff Reporter
Following interviews for the job last year Mutema, who has been acting in the position is reported to have come out tops.
Attempts by other councillors to have Mutema's name scrapped from the list over allegations of fraud contained in an audit report from the Local Government ministry failed after mayor Shadreck Tobaiwa said the report could not be considered since it had not been officially handed to council.
"Council cannot be compelled to work on a report which it has only heard from rumours. We therefore cannot disqualify a candidate based on something that is not official," said Tobaiwa during a special council meeting to resolve the matter.
During the meeting held on 10 December last year, councillor Weston Masiya accused Mutema of lying in his curriculum vitae that he had worked for the local authority from 2003 to date when he had allegedly left council for three years only to bounce back in 2009.
"It's a cardinal sin for one to lie in his CV. We cannot allow someone like that to remain on the list," said Masiya before dissociating himself from the council resolution to hire Mutema for the job.
Mutema's appointment now only awaits formal endorsement by the Local Government Board which is empowered by the Urban Councils Act to hire senior council management. As former audit manager, Mutema was at the forefront of investigating Zingwe and subsequently compiled a damning report which led to the former treasurer's dismissal after a year of wrangling at the local authority.