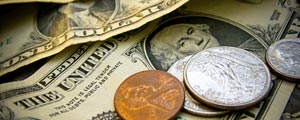 FINANCIALLY strapped Kwekwe City council is struggling to settle a $7,5 million debt owed to various companies, which include Zesa, NSSA and Zinwa among others as ratepayers continue to default on payments.
Report by Blessed Mhlanga
Finance committee chairperson Queenly Chitopo said Zesa and Zinwa had already instituted legal action against the local authority in a bid to recover over $3 million owed in bills by the Shadreck Tobaiwa-led council.
"In 2012 we had a projected revenue budget of $20,9 million, but only managed to collect $8.7 million due to the failure by ratepayers to service their bills," Chitopo said.
"Resultantly our debtors rose from $8 million in 2011 to $22 million while creditors jumped from $4 million to $7,5 million."
Owing to the huge debtors' list council has been struggling to meet its salary and wage bills on time, forcing the local authority to hand over most of the debtors to its lawyers in a bid to improve revenue collection.
"Council is also struggling to meet other service delivery olbligations other than the provision of potable water which is a top priority here, refuse removal, health and others services have suffered owing to non payment of rates by residents," Chitopo said.
This year, council unveiled a $26, 3 million revenue budget which, according to Chitopo, can only be met if ratepayers pay for service delivery.
Kwekwe Residents and Ratepayers Development Association has in the past two years called on its members to stop paying rates over allegations that council was abusing ratepayers' funds.
"We have not seen any serious efforts by the local authority to deal with allegations of fraud and mismanagement and for us to continue funding such a council will be unfair to our conscience," said KRRDA said secretary-general Alex Homela.