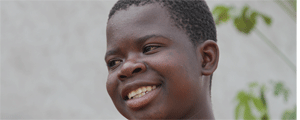 FOURTEEN-year-old Maud Chifamba, who is a University of Zimbabwe (UZ) Accounting student, has been named among Forbes' 20 Youngest Power Women in Africa. Report by Business Reporter
Local actress and writer Danai Gurira and a corporate executive at the Industrial Development Corporation (IDC), Jacqueline Chimhanzi, also made it to the list.
Chifamba this year made history when she became the youngest student in Zimbabwe and possibly the whole of Southern Africa to enroll at a university.
The young genius was admitted to the UZ where she is studying towards a Bachelor of Accounting (Honours) degree.
Chifamba is an orphan. Her mother passed on last December, days after she sat for her final exams and her father nine years ago when she was five years old.
Despite this and abject poverty (her two brothers were unable to pay her fees for regular school), Chifamba home-schooled herself and broke academic records earning a four-year scholarship worth about $10 000.
Gurira is one of the lead characters on the popular HBO show, The Walking Dead, based on the popular American comic book of the same name, currently in its third season.
She plays Michonne, a fearless woman warrior.
A graduate of New York University's prestigious Tisch School of the Arts, Gurira has guest starred on Law & Order: Criminal Intent, Life on Mars, Lie to Me and had a recurring role on Treme on HBO.
Her movie roles include The Visitor, Restless City and MaGeorge.
A recipient of the Obie Award, Outer Critics Circle Award and Helen Hayes Award for Best Lead Actress for an off-Broadway play, Gurira recently won the 2012 Whiting Award and a $50 000 grant, given annually to 10 rising stars.
Chimhanzi is a senior strategist with the IDC. Prior to that, she was Lead: Africa Desk with Deloitte South Africa.
She is a fellow of the highly competitive pan-African Arch-Bishop Desmond Tutu Leadership Programme run by the African Leadership Institute at Oxford University and is also a founding member of New Faces New Voices, under the patronage of Graça Machel committed to widening financial access for African women entrepreneurs.