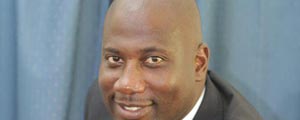 We are back again to Christmas, a day that is celebrated yearly worldwide by Christians to mark the anniversary of the birth of Jesus. Sermon of the week by Pastor Erasmus Makarimayi
Today I will not labour you with the theology of Christmas by doing a thesis on how it started and whether it has a pagan bearing. Suffice to say is that 25 December is acknowledged by both Christians and non-Christians to honour Jesus, the Son on the living God. During Easter holidays, we celebrate the death and resurrection of Jesus. Christmas and Easter holidays have become the two major Christian holidays on our calendar.
Some have used Christmas and Easter as days of get together. Even those that don't believe in the Lordship of Jesus Christ have opportunity to party and feast and unite as families and friends.
However, these days have been accompanied by unwelcome phenomenon in the form of increased deaths. Why is this so? When Christians are celebrating the birth of Jesus who gives life, Satanists will be working overtime to terminate life.
Satan wants so much blood and carries out sacrifices through many means including carnage on the roads, sea and air travel. We should not just stand and watch and accept these premature deaths thinking it is God's timing.
Whatever God does, the devil tries to counter, imitate or destroy in order to fulfil his mission spelt out in John 10:10, "The thief cometh not, but for to steal, and to kill, and to destroy: I am come that they might have life, and that they might have it more abundantly."
Jesus came to give abundant life. This piece is not superstition nor meant to instil fear in you but to give you knowledge. The Bible declares that we know as supported by 2 Corinthians 2:11, "Lest Satan should get an advantage of us: for we are not ignorant of his devices."
This time, the devil increases his appetite for children's blood and goes as far as causing miscarriages, stillbirths and infant deaths.
This does not mean these things don't happen at any other times of the year or that the elderly are spared. During Easter, he can use the elderly for the sacrifice. As you know, the devil prefers young blood for his rituals.
You also need to be aware that he may want the sacrifice done in a special way in which case he kidnaps first then kills according to his specifications. So it is not coincidental to see the increase in tragic and inexplicable mishaps.
What then is the way forward? Through knowledge every believer is equipped to invoke the power of God to cancel, reverse or stop the works of the devil. Such power includes using the name of Jesus and pleading His blood.
Revelation 12:11 makes it clear victory is guaranteed, "And they overcame him by the blood of the Lamb, and by the word of their testimony; and they loved not their lives unto the death." Some people don't know how to use the power of the blood of Jesus. You may be aware that to ask from God you use the name of Jesus. To invoke the power of the blood of Jesus, you plead the blood. Scripture makes it clear that blood speaks. After Cain had killed his brother Abel, God came and asked him a question and makes this profound statement in Genesis 4:10, "And he said, What hast thou done? the voice of thy brother's blood crieth unto me from the ground." The writer of Hebrews picks it up and says in 12:24, "And to Jesus the mediator of the new covenant, and to the blood of sprinkling, that speaketh better things than that of Abel."
There is a powerful voice in the blood of Jesus. All you have to do is to plead the blood which will speak on your behalf. Scripture makes it clear that it speaks of better things.
You can cancel the devil's plans by pleading the blood of Jesus. It is advisable to plead the blood of Jesus everyday, at least every morning and evening on yourself, family, workplace, church, nation and the world as a whole. Plead it on the roads, dams, seas, railway lines and air routes. The blood has power and whenever the devil comes for human blood he will hear the voice of the blood of Jesus that you would have pleaded.
The blood of Jesus never loses its power, make use of it. What you cannot utter, it knows the language to use. Plead it and let it speak for you; you are going somewhere.
All Scripture quotations are from the King James Version of the Bible. pastor@newgatechapel.org Follow Pastor Makarimayi on www.twitter.com/PEMAKARIMAYI and Facebook