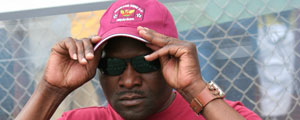 SHABANIE Mine coach Luke Masomere has resorted to selling part of his herd of cattle to raise money to fight a two-year football ban imposed on him by Zifa after he was found guilty in the Asiagate match-fixing scam.
REPORT BY SPORTS CORRESPONDENT
Zifa had pegged the appeal fee at $6 000 for those wishing to fight their bans and already ex-Warriors coach Sunday Chidzambwa, former Zimbabwe national team captain Method Mwanjali, Bidvest Wits defender Thomas Sweswe and Caps United coach Taurai Mangwiro have paid their appeal fees — beating the November 30 deadline set by Zifa.
But Masomere charged that he would pay his appeals fee only after finding a buyer for his beasts. He said he only received a letter confirming the ban on Wednesday and there was no way he could meet Zifa's deadline.
The outspoken coach also blasted Zifa for pegging the appeals fee at $6000, which he argued was too high. He said he was being sacrificed as he never received money from the alleged scandal.
"I am just a sacrificial lamb in all this," said Masomere. "I never received money from this, even a dollar. There is a clear agenda from those in Zifa to push me out of football. There are people who admitted receiving money, but I don't know why they are banning Masomere. Right now, I am in Masvingo looking for buyers for my beasts. I have eight beasts and am trying to raise the money for the appeals fee. Where do I get the money? It's too high."
The Shabanie coach said he would still pay his appeals fee although he had missed the deadline.
"I only received a letter confirming the ban on Wednesday (last Wednesday), so how could I have raised the money? I will appeal when I raise the money," he said.
Zifa chief executive Jonathan Mashingaidze is, however, insistent Zifa will not extend the deadline.
A total of 53 players and four officials have been exonerated from the scandal. Some have been pardoned while others had their bans wholly suspended upon payment of fines ranging between $1 000 and $3 000.
Some of the players and officials who received life bans include the alleged mastermind of the scam Henrietta Rushwaya, Jonathan Musavengana, Guthrie Zhokinyi, Edmore Sibanda, Danisa Phiri, Kudzai Shaba, Thompson Matenda, Godfrey Japajapa, Rodwell Dhlakama and Emmanuel Nyahuma.
From those handed 10-year bans, Mangwiro appears to be the only one who has paid his appeal fees.