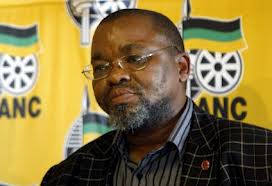 JOHANNESBURG — Policy decisions made by the African National Congress (ANC) during its national conference in Mangaung can prevent the country's economy from declining, Business Unity SA (Busa) said on Monday.
Report by Fin24
"Busa sees the forthcoming ANC. . . conference in Mangaung as a crucial one for South Africa from the point of view of political leadership and policy certainty," it said in a statement."
"A clear affirmation of policy direction from the conference could do much to help build a South African economy which is bigger, stronger and better in the years ahead."
Busa added that South Africa had experienced "significant domestic developments" which had affected the country's economic outlook and confidence.
If these developments were not taken into account at the conference, the country would no longer be able to withstand the worst effects of the global financial crisis.
"In order to help meet SA's pressing socio-economic challenges, the Mangaung conference needs to take in key decisions that will boost investor confidence needed to underpin higher growth and employment," it said.
"Busa believes that South Africa's perceived economic decline can only be arrested if a firm policy basis is forged at Mangaung to find real solutions to the structural socio-economic challenges facing South Africa."
ANC secretary-general Gwede Mantashe wrote in this week's Sunday Times that the party's vision for economic growth would take "centre stage" at the conference.
Crucial issues, such as the nationalisation of mines and land redistribution, would be debated.
Mantashe wrote on nationalisation: "It is true that any further uncertainty on this matter will affect our ability to attract more investment to the country.
"While investor sentiment cannot dictate economic policy, uncertainty is not encouraged if we are serious about partnering locally and globally to build the economy that will aid us to tackle the challenges we all know about."