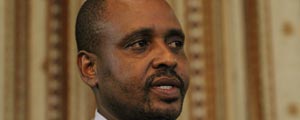 THE Zifa emergency committee meets again this morning – hopefully to put to rest the longest-running soap opera called Asiagate – as they deliberate on the rest of the sanctions imposed on players and officials implicated in the match-fixing scandal.
REPORT BY OUR SPORTS EDITOR
The meeting will also receive a report from the high performance committee on the Warriors' failed 2013 Africa Cup of Nations campaign.
The emergency committee is led by Zifa president Cuthbert Dube and consists of vice-president Ndumiso Gumede, board members competitions, finance and marketing Benedict Moyo, Elliot Kasu and Nigel Munyati, respectively.
Lawyer Ralph Maganga and ex-officio member, the chief executive Jonathan Mashingaidze will also attend the meeting.
Fifteen players and officials have been banned for life while four others received 10-year bans two weeks ago. Today, the committee will look at the rest of the players in the implicated before deciding whether to release the names or not.
Chances are, the names will only be available on Monday after the 2012 Castle Lager Premiership season has ended.
Zifa chief executive officer Jonathan Mashingaidze said yesterday: "The committee will look at those that are facing five, four, three, two and one year-bans. They will then make a decision after that.
"The committee will also receive a report from the Kachambwa committee on the Centralgate match-fixing allegations and that report will be deliberated on by the full board on Thursday November 22."
The Centralgate investigations are premised on allegations of match-fixing in the Central Soccer League (CSL) last season and has Southern Region chairman Gift Banda, referees' committee chairperson Samukeliso Silengane, CSL chairman Patrick Hokonya and former referee Cosmas Nyoni being interviewed.
On the Warriors technical team, which survived the chop when the national team was disbanded as they had not yet presented their report on the Angola performance, Mashingaidze said: "The emergency meeting will look at the recommendations made by the high performance committee, the current player base and possible appointments."
Today's meeting will also look at preparations for the extraordinary Zifa Assembly meeting, amendments to the Zifa constitution and the formation of the Zimbabwe Football Trust, a vehicle to harness resources for all national teams.