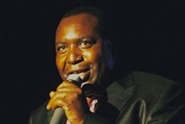 THE Zimbabwe Broadcasting Corporation (ZBC)'s woes heightened on Thursday when the National Social Security Authority (NSSA) attached the State broadcaster's vehicles, including those of senior managers, reportedly to recover $700 000 they are owed in employees' pension contributions, not remitted since 2009. By the Senior Reporter
Sources said NSSA gave ZBC Tuesday this week as the ultimatum to pay up, or the vehicles would go under the hammer.
Managers set to lose vehicles include CEO Happison Muchechetere, (Mercedes Benz) and general managers Elliot Kasu (finance), Tazzen Mandizvidza (news and current Affairs) and Allan Chiweshe (radio), who all cruise in V8 Toyota Land Cruisers, at a time workers are being paid long after the month ends.
NSSA spokesperson Phillimon Chereni confirmed the development, saying: "We are instituting legal proceedings to recover money owed to us by the Zimbabwe Broadcasting Corporation, as a result of which some property belonging to ZBC has been attached," he said.
However, ZBC spokesperson, Sivukile Simango said he was not aware that property belonging to the national broadcaster had been attached.
"I am not aware of any property of ZBC that has been attached. Maybe you need to check again with your sources," he said. The national broadcaster's CEO  Muchechetere said he needed the identity of the source of the information before threatening this reporter with legal action.
"Who is your source? I cannot give you a response until you disclose the name of your source or else we meet in court," he said.
ZBC has been battling to pay its employees assumedly due to dwindling advertising revenues and resistance by the public to pay viewers' and listeners' licence.
The corporation recently reduced its advertising rates by 40% in a promotion that runs until the end of December code-named the Advertising Budget Boost Promotion. The broadcaster invited advertisers to do business with them in exchange for free advertising slots and discounts of up to 25 % for television commercials while radio adverts have been slashed by 40 %.