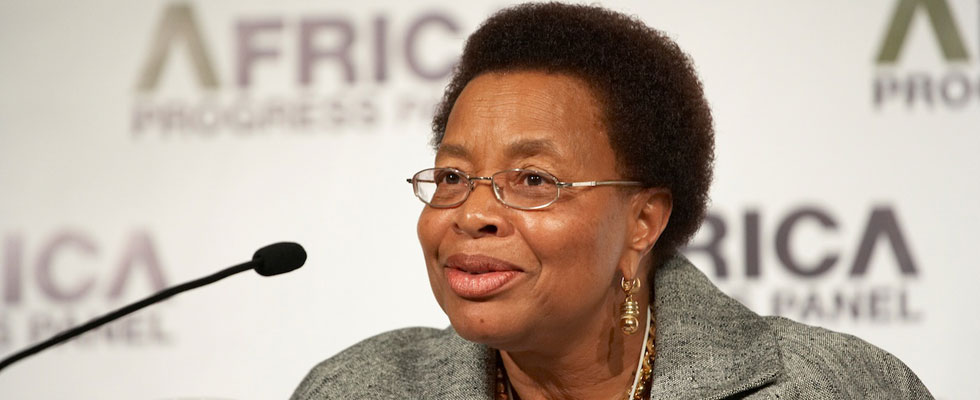 GRAÇA Machel, wife of iconic former South African President Nelson Mandela has urged African governments to share their country's natural resources equally with the electorate to avoid unnecessary conflicts over distribution.
MOSES MATENGA/ HENRY MHARA
Addressing guests attending a NewsDay People's Choice awards ceremony in Harare last Friday where she was guest of honour, Machel said governments must ensure equitable distribution of resources and fair compensation for villagers displaced to pave way for exploitation of mineral resources.
"I have not visited mines here in Zimbabwe, but in Mozambique, I have visited many. Communities are moved away to pave way for big business and are put in a corner, a very small place. They are given a house they call a resettlement. They leave their big houses to go to a small space," Machel said.
"They are forced to change completely their lifestyles and see civic society and politicians with big machinery coming in and out. This is a problem for the whole of Africa. We should say there is a big programme here. How should we organise people so they can have peace with the project and with the government?" she asked rhetorically.
"There is nowhere you will have peace with people who are hungry, people who have no hope, people who don't know what tomorrow will bring them. If you watch our budgets, most resources are at the central level and little to the provinces and to the community. I ask myself; is this the way we want to adopt our societies or we adopted without questioning?"
Her remarks came as Mozambique's former guerilla leader Afonso Dhlakama has reportedly pulled out of the coalition government accusing Mozambican President Armando Guebuza of refusing to share the country's new-found coal and gas reserves and to implement electoral reforms.
Dhlakama and a military contingent of 700 armed men recently camped in Gorongosa and reportedly threatened a fresh bloodbath and to divide the country if the government does not meet their demands. Between 1977 and 1992, Dhlakama directed an insurgency against the Frelimo government that resulted in the death of an estimated one million Mozambicans.
Speaking at the same event, Alpha Media Holdings chief executive officer Raphael Khumalo said: "The people of Chiadzwa were moved far away from their homes. They have to catch buses, two or three buses to get back to where the diamond fields are. Sadly, their lives have not improved."