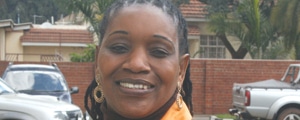 THE trial of former Zimbabwe Football Association (Zifa) chief executive officer, Henrietta Rushwaya, accused of failing to disclose Warriors' Asian trips to the football mother body, continued yesterday with two State witnesses giving contradicting evidence.
REPORT BY CHARLES LAITON SENIOR COURT REPORTER
Former Zifa vice-president Tendai Madzorera told regional magistrate Estere Chivasa that his former boss Wellington Nyatanga misrepresented facts when he told the court on Monday that Zifa was aware of the games played overseas.
Madzorera fell short of calling Nyatanga an accomplice in the matter after State prosecutor asked him to comment on why Nyatanga said he was aware of the games played by the senior men's team in Asia.
Prosecutor Oliver Marwa stated: "Nyatanga said the chief executive officer's office was charged with the responsibility for organising the national teams' assignments and he said he was aware of some of the games played in Asia."
To which Madzorera answered: "I am sure if you look at my face you can tell that I am surprised because in all our meetings he denied knowledge of the games."
Under cross-examination by Rushwaya's lawyer Charles Chinyama, Madzorera said he did not collaborate Nyatanga's evidence and was not aware that at times Nyatanga would organise Warriors friendly matches on his own. After being told by Chinyama that according to one Harriet Samkange's statement, Nyatanga would approach her and demand Zifa's letterheads whose use she was not aware, Madzorera simply replied: "that was mischievous of him".
As the cross-examination continued, Madzorera told the court he was not aware of Rushwaya's terms of employment contract although he was her boss.
Turning to the issue of the Asian trips, Madzorera said he became suspicious when Nyatanga went to Malaysia for the Merdeka Cup, where he together with others returned with a lot of luxuries and vehicles.
When Chinyama asked Madzorera if he was aggrieved that his boss and others had brought luxuries while he remained at home with nothing, Madzorera said he was not. Chinyama again told Madzorera that there was total lack of dedication on the part of the Zifa board members, hence he was not aware of most of the events that took place while he was in office. The trial continues today.