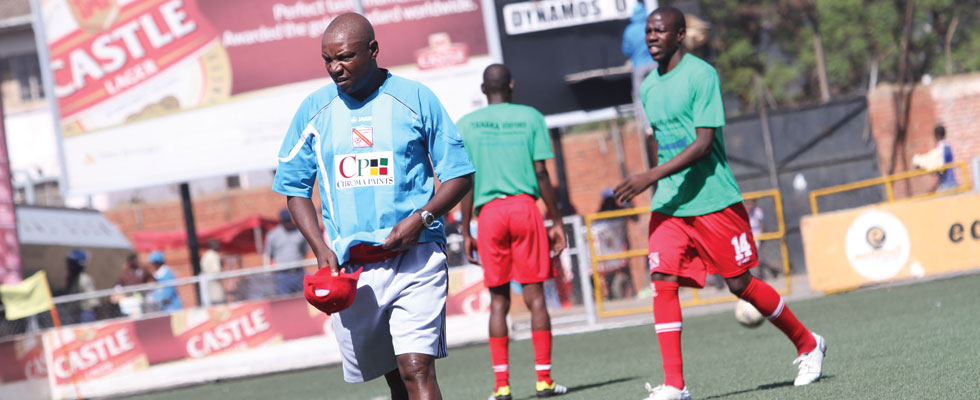 MONOMOTAPA and Shabanie Mine have perfect chances of consolidating their places in the Castle Lager Premier Soccer League this afternoon when they play Harare City and relegated Quelaton respectively. BY OUR SPORTS REPORTER
Still riding high from reaching their first-ever cup final — the Mbada Diamonds Cup — "Monoz", placed fourth with 47 points, will be at Gwanzura against Harare City, who are in 10th position with just 34 points.
Monomotapa had the chance to close on third spot, now occupied by Chicken Inn, but they lost two games in succession to Gunners and Dynamos, allowing the Bulawayo side to assume the first Caf Confederation Cup slot.
But if their second-half performance in the Mbada Diamonds Cup semi-final against FC Platinum last Saturday was anything to go by, then Harare City must prepare for a beating of their life. Unfortunately for Monoz, Gwanzura does not offer space for their type of football due to its unevenness.
Biggie Zuze's men are already eyeing a return to Africa after a successful stint in 2009 which saw them reach the group stages of the Caf Champions League.
Shabanie welcome Quelaton to Maglas Stadium hoping to steal three points and move into fifth position with 46 points, depending on results from other matches. Luke Masomere's men currently lie seventh with 43 points, while Quelaton have 11 points from 18 matches after they suffered 20 losses.
This is the game that the country's leading scorer Nelson Mazivisa can use to add to his 18 goals this season — which looks to secure him a place in the country's finest 11 when the Soccer Stars of the Year are selected this weekend, and the Golden Boot Award is given.