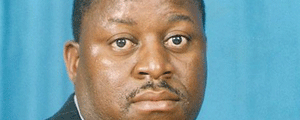 SECESSIONIST Mthwakazi Liberation Front (MLF) secretary-general Paul Siwela has resigned from the party.
Report by Khanyile Mlotshwa Staff Reporter
In a statement yesterday, MLF spokesperson David Magagula said the party had accepted Siwela's resignation, which he tendered in September.
"MLF announces that Paul Siwela is no longer a member of the organisation following his letter of resignation dated September 2, 2012," Magagula said.
"The MLF national executive committee met at Zeerust in South Africa and unanimously accepted his resignation with effect from the date he wrote and submitted his letter."
He, however, accused Siwela of working with other hostile organisations without the consent of the party.
"Siwela has been issuing statements as a member of MLF and another organisation and, as such, the public and indeed all members of MLF are hereby warned not to listen to whatever he says because he cannot belong to two organisations at the same time," he said.
"MLF, therefore, instructs its valued members not to have anything to do with him and to ignore his statements as they have nothing to do with us.
"MLF, however, wishes Siwela well in his new organisation and thanks him for all his contributions and sacrifices he made as an MLF member."
Siwela, who early this week unveiled a new MLF flag, confirmed yesterday that he had quit the party, but declined to give the reasons.
"All this happened on September 30 and I don't understand why it is coming up now.
"I wouldn't want to be seen saying things that tarnish the image of MLF. I am not the only one who resigned from the party," he said.
Siwela, Charles Thomas and John Gazi, who has since resigned from the party, are currently on trial over treason charges.
The trio is alleged to have conspired to overthrow the government by distributing subversive material on March 3, 2011 inciting the public to revolt.
Last month, they applied for discharge citing contradictory and unreliable evidence given by the State witnesses during their trial.
The High Court has since reserved judgment on the application.