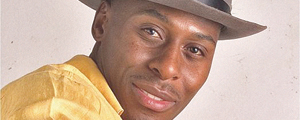 TALENTED musician, Victor Kunonga, believes that jazz music has become a victim of numerous deliberate distortions, which are stifling the genre's growth on the local music field. REPORT BY GODWIN MUZARI GROUP LIFESTYLE EDITOR
A recent trend saw a number of music promoters and venues that had a bias towards jazz music shifting to other genres for public gigs.
Most jazz musicians now hinge their careers on private functions, while their appeal on the public domain is fast dwindling.
In an interview with NewsDay yesterday, Kunonga said the trend was a consequence of distortions hatched by various players in the industry.
"We have a growing culture of distortions that are distracting music lovers from following jazz.
"It now seems as if few people like jazz yet the genre has a lot of followers that have been deprived of their favourite music in many ways," said Kunonga.
"Promoters are mainly to blame for this sad development because they now focus more on making money than promoting music. It is unfortunate that, as artists, we cannot do much because we have serious limitations.
"In most cases, we are not the final determiners of our audiences. Our hands are tied in most instances. We would love to reach out to jazz fans deep in the ghetto but there's no platform to do so."
Kunonga said jazz has been branded as an "expensive genre" thereby keeping most music lovers away.
"Every time there is a jazz event, promoters want to make a killing by selling food and beverages at exorbitant prizes. An ordinary jazz lover from Mbare cannot attend a jazz festival because the events have been branded for a certain social class. "There is need to come up with other jazz events that appeal to those who are not from well-to-do backgrounds. Most renowned jazz musicians rose from the ghetto and will always identify themselves with their roots."
Some jazz outfits that originated from the high-density suburbs are The Mbare Trio, Cool Crooners and Jabavu Drive.
"Unfortunately, when I go to Budiriro today and tell a club owner that I want to stage a show, they will tell me that I have to play for a whole night. Jazz is not like most genres. We play many short songs for about three hours — that is the jazz culture. These club owners want to sell as much beer as possible and they want bands that play until dawn."
Kunonga said he hoped the coming of new radio stations would expand jazz's reach through airplay.
"We had one radio station that prioritised jazz music and it was not easy to sell the genre to many people. Now that more stations are coming on board, we hope jazz will be able reach out to music fans in all parts of the country."
The musician noted with disappointment that a number of local groups were getting commendable recognition abroad when their talents were hardly celebrated back home.