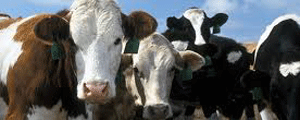 GWANDA Town Council has vowed to resist moves by Zanu PF officials to force the local authority to allow cattle to roam the central business district (CBD) in search of pasture. Report by Own Correspondent
Gwanda acting mayor Thokozile Sibanda yesterday said the local authority would continue to impound any livestock that strayed into the CBD.
She said allowing livestock to roam the streets contravened the town's by-laws.
Her remarks followed a recent bid by Zanu PF senator Japhet Dube and former Foreign Affairs deputy minister Abednigo Ncube to force the local authority to allow cattle to freely enter the streets in search of pasture.
Dube and Ncube on Monday reportedly stormed acting chamber secretary Xolani Dube's office demanding that cattle be allowed to move freely and graze in Gwanda town.
"We had a meeting with the town clerk on Tuesday and discussed this issue," Sibanda said.
"The council will never ever allow cattle to roam freely in town."
She said the local authority had invited residents to a consultative meeting today to discuss the matter.
"The residents are always complaining that straying livestock destroys their vegetable gardens," Sibanda said.
"They are now forced to fence their gardens with logs and branches as if they are in rural areas. But cattle even destroy some of the fences that are not strong."
She said close to 55 head of cattle had so far been impounded for straying, with owners being asked to pay a $10 fine for each impounded beast.
Gwanda is the Matabeleland South capital and the province has been hit by a severe drought resulting in massive loss of livestock.