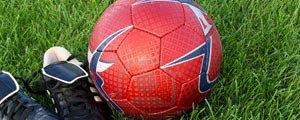 SEED manufacturing company Seed Co on Tuesday launched a soccer tournament aimed at raising awareness on HIV and Aids and promoting agricultural productivity through sport.
Report by Ranganai Dzotizei The tournament, dubbed the "Seed Co Mhondoro Soccer Tournament", was launched at Mubaira Growth Point in Mhondoro with Education, Sport, Arts and Culture deputy minister Lazarus Dokora gracing the event.
Dokora paid tribute to Seed Co for investing in communities they serve and hoped the tournament would yield the desired results.
"This tournament will go a long way in improving the lives of students from different districts. Do not allow HIV and Aids to destroy your career. Lead an exemplary life for the juniors to copy," he said.
Seed Co group public relations and communications manager Marjorie Mutemererwa said if the tournament succeeds, it will run for the next 10 years.
"We hope to remain here if this pilot project succeeds. As usual, we are expecting to unearth more talent in Mhondoro for our national teams through this tournament," Mutemererwa said.
Over 14 soccer teams will battle it out for honours. They will be divided into four groups with the best two going through to the knockout phases. The winner will get a floating trophy and medals with estimated $1 600 prize money set aside.
Each player is guaranteed a 10kg seedpack after the tournament as Seed Co hopes to promote agriculture through soccer.
This is not the first time Seed Co has invested in sport as they have also sponsored three time Comrades Marathon champion Steven Muzhingi, the Zimbabwe Under-20 rugby team and long-distance runner Bernard Dandadzi.