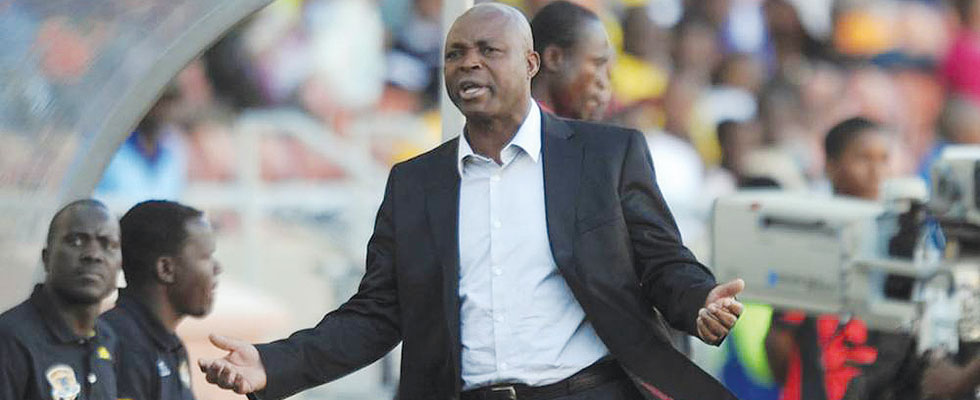 LIFE bans imposed on 15 Zimbabwean players and officials for their alleged involvement in the Asiagate match-fixing scandal will take worldwide effect only after endorsement by Fifa, the soccer world governing body said yesterday. Report by Henry Mhara/Daniel Nhakaniso Sports Reporters
Zifa last week slapped life bans from all football activities on players and officials including former association boss Henrietta Rushwaya and ex-Warriors coach Sunday Chidzambwa.
However, despite Zifa's assertion that the ban would take effect immediately after the announcement which was made on Friday, some "banned" players and officials were still involved in football activities over the weekend.
"The bans shall come into force on the day they are made public," said Zifa in a statement on Friday.
However, Thomas Sweswe — who is part of the 15 banned — turned out for his South African club Bidvest Wits on Friday night, just a few hours after Zifa had dropped the bombshell.
On Saturday, Chidzambwa — who coaches South African side Black Leopards — was directing operations from the bench during his team's 2-0 loss to Orlando Pirates in the Telkom Knockout Cup competition. On the local front, Dynamos had included their captain Guthrie Zhokinyi, one of the banned players, for the Mbada Diamonds Cup match yesterday, but Zifa vice-president Ndumiso Gumede warned the Harare giants not to use the defender.
The development raised a lot of questions on whether the banned players and officials, especially those based outside the country, would not be immediately affected.
But if Fifa statutes are anything to go by, the ban on the players and officials found guilty of match-fixing will only have a worldwide effect after the governing body's endorsement.
"In accordance with Article 136 of the Fifa Disciplinary Committee, and inter alia in relation to match-fixing, the associations shall request Fifa to extend the sanctions taken at national level to have worldwide effect," Fifa said in a statement.
"Thus, Fifa will be in contact with the Zifa in order to be informed of the exact status of the disciplinary proceedings, receive the decisions and take the appropriate measures as soon as possible."
Former Warriors captain and Mamelodi Sundowns defender Method Mwanjali is also one of the high-profile faces who have been handed down a life ban from all football activities.
It will be interesting to see if Mwanjali will be included in his team's match against Washington Arubi's University of Pretoria in the Telkom Knockout cup tomorrow evening. Sundowns' owner Patrick Motsepe is on record saying he will go hard on all players found guilty of any wrongdoing in the widely reported Asiagate scandal.
Other players who have been banned for life are ex-Warriors goalkeeper Edmore Sibanda and Danisa Phiri, formerly of Njube Sundowns. Besides Rushwaya and Chidzambwa, other officials who have been proscribed for life are former Premier Soccer League fixtures secretary Godfrey Japajapa, goalkeepers' coach Emmanuel Nyahuma, match agent Kudzi Shaba, fitness trainer Thompson Matenda, as well as journalists Robson Sharuko and Hope Chizuzu.